The official website of the MUNICH OPERA HORNS. Here you will find information about our concerts, CD's, members and the history of the Bayerische Staatsoper horn section since 1706.
The horn section of the Bayerische Staatsoper 2015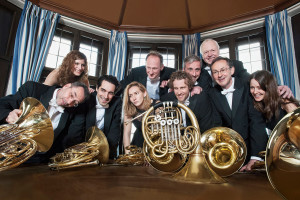 Nächstes Konzert
Saturday, 30. November 2019, 19:00 Uhr

Schloss Amerang, Innenhof

"The Master of Brass"

The Master of Brass – Treffen der Hornsolisten, in der Quartettbesetzung, mit dem Grassauer Blechbläserensemble.

Werke von Bach, Händel, Brahms und Verdi u. a.